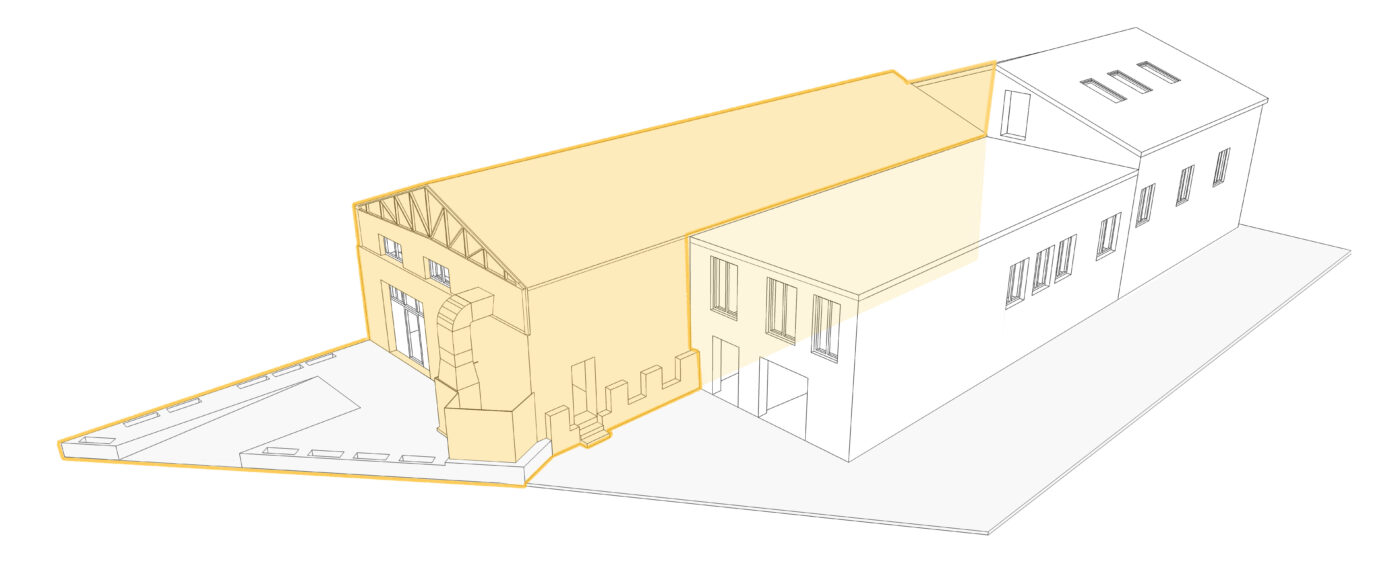 AVAILABILITY
The studio of the Montez Atelier is available by reservation every day from 08.00 to 18.00
It is possible to extend the use of the theater even at night
DIMENSIONS AND CAPACITY
Sound studio 260 SQM | Office 55 SQM | Kitchenette: 10 MQ | Warehouse20 SQM | Dressing rooms 17 sqm
DESCRIPTION
In the studio of the Montez Atelier it is possible to perform photo shoots, film shoots,
commercials, television broadcasts or theater rehearsals and shows of all kinds.
The space is set up to be modular and highly customizable as it meets the minimum requirements
of movie studios.
Equipped with an audio, lighting and video system already set up on site, the soundstage is an environment where
the acoustics have been enhanced and the environmental comfort guaranteed thanks to the internal thermo-acoustic coat
that makes the theater soundproof and energetically efficient.
The space is equipped with a bar area, control room, air conditioning system, industrial electrical system,
fire-fighting system, racks, walkways and hatch for any type of scenography you want to recreate. The
soundstage is served by a series of communicating rooms used as dressing rooms, make-up rooms, kitchenettes, warehouses
and offices. These premises provide the logistical base for the accommodation of the troupe.