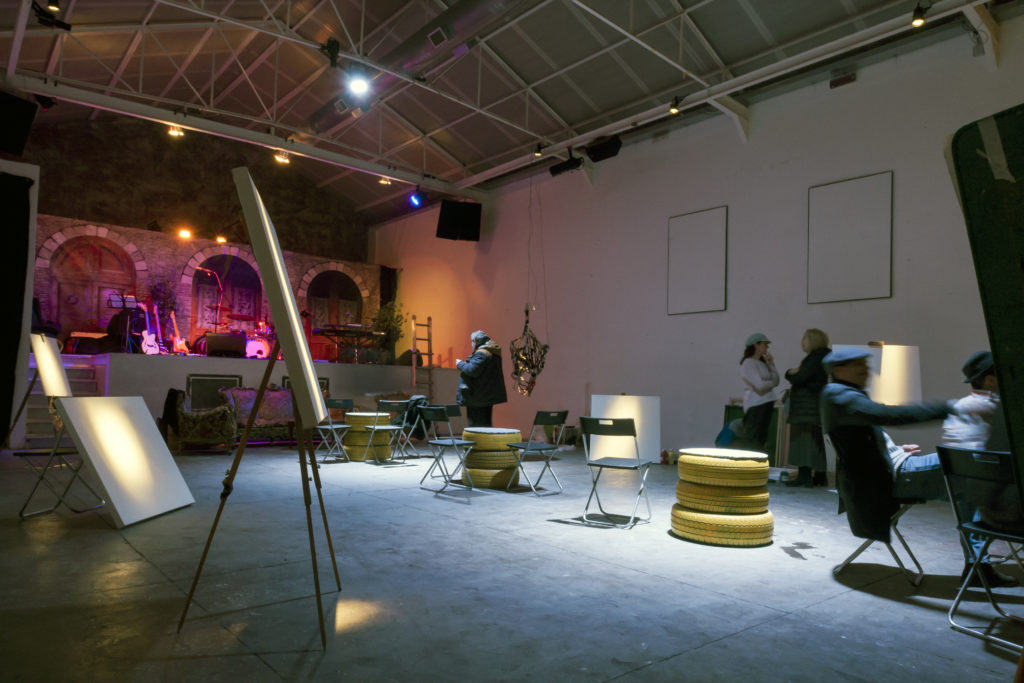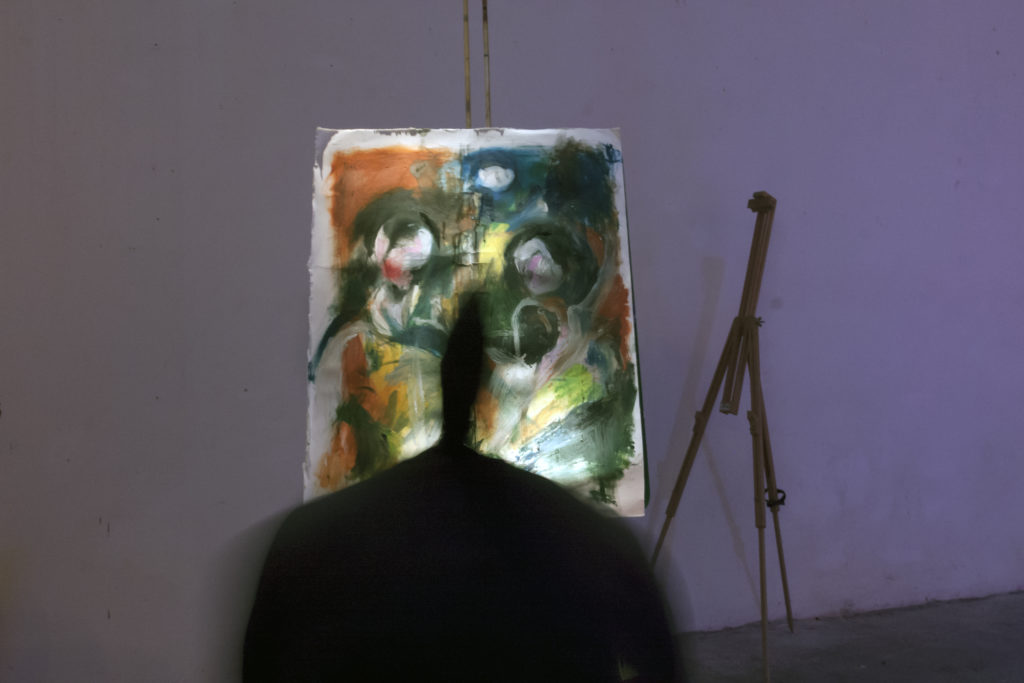 Ivano Petrucci presents eight artists who will try their hand at an impromptu painting in the slums of Pietralata:
Laura Grispigni, Kaey, Patrizia Simonetti, Antonio Schiavi, Ilaria Flammini, Ester Ciammetti, Gioia Concetta and Ivano Petrucci.
Natascia Vittori conducts the orchestra.
NEW OPENING OF THE RENOVATED SPACES IN VIA DI PIETRALATA 147 / B – MONTEZ STUDIO
At the same time as the impromptu painting in the Atelier, it will be possible to visit the new Montez recording studio. 
In the studio will be exhibited in rotation the paintings of the Montez production "TARATA TA TA TATA", Series nr. 130912
First selection:
Claudio Meli, Liviana Baldini, Ivano Petrucci, Ester Ciammetti, Ryan Leverenz Mompellio, Samanta Passaniti, Giulia Giacobbe.
Presentation of the recording studio activity by Ryan Leverenz Mompellio.
The two artists jointly developed the idea of ​​merging painting and music through performances in which the musical power of electro-rock matrix influences the energetic gestures and sensorial inspiration of the painter; since March 2016, the artists have exhibited this fusion of arts on the occasion of some cultural events in the province of Viterbo. 
Until the 05.03.2017 from 18:00 – 22:00 every day except Monday