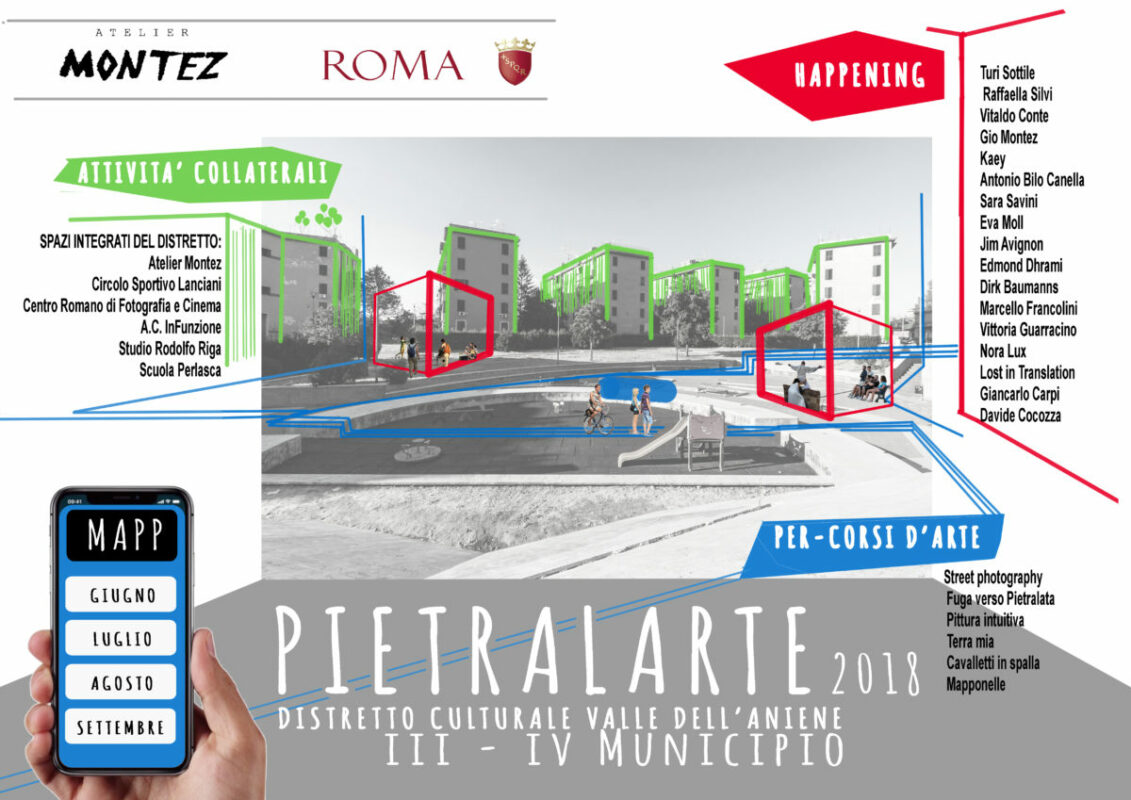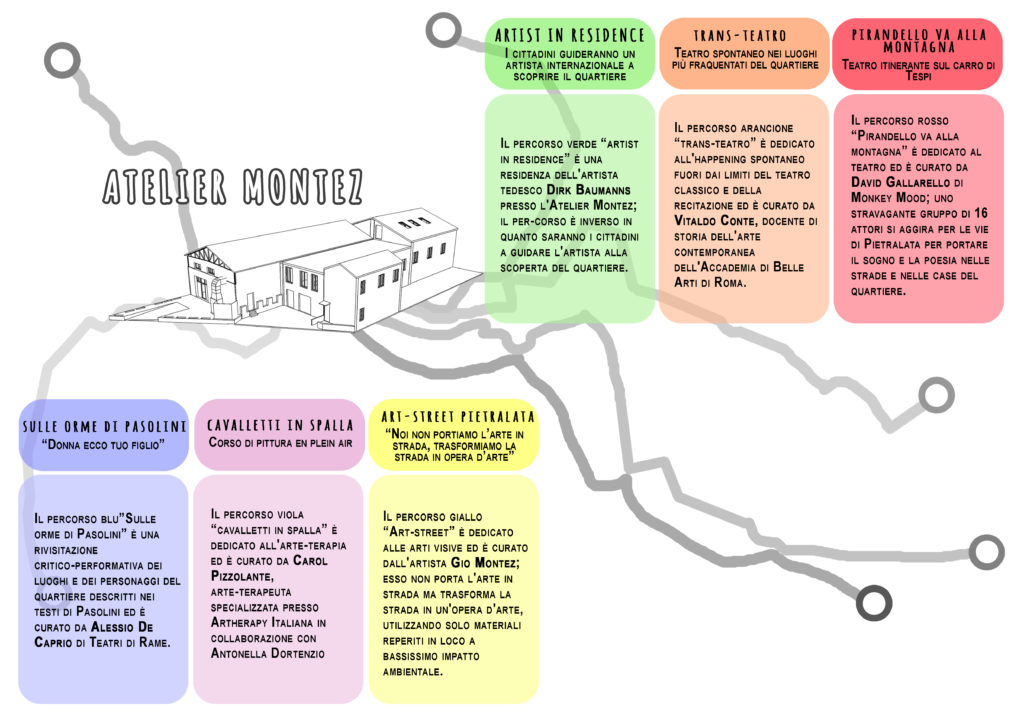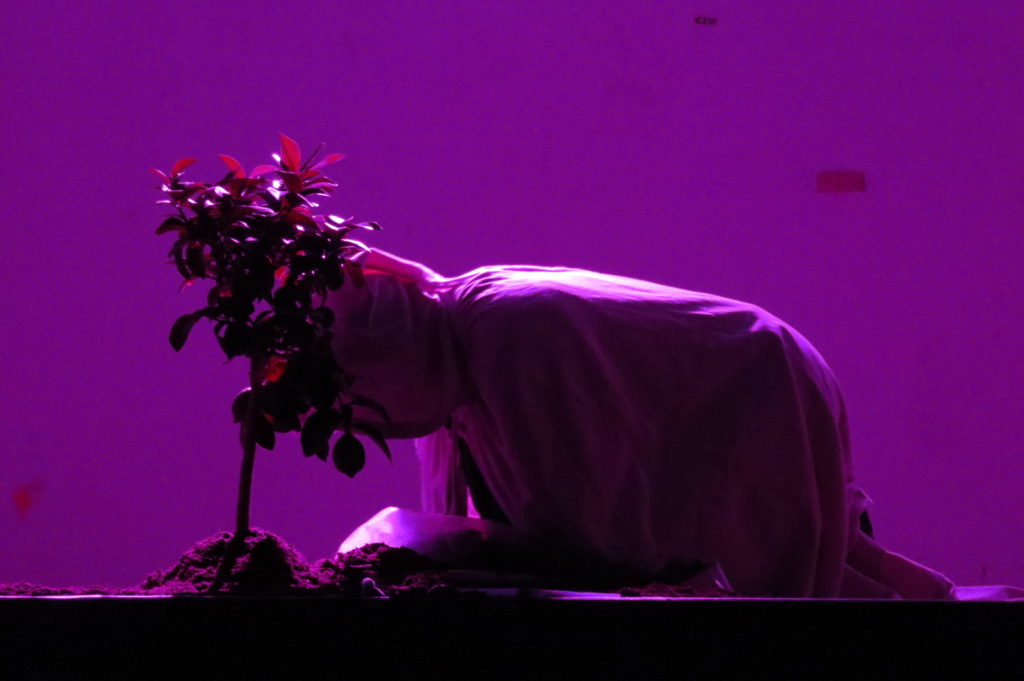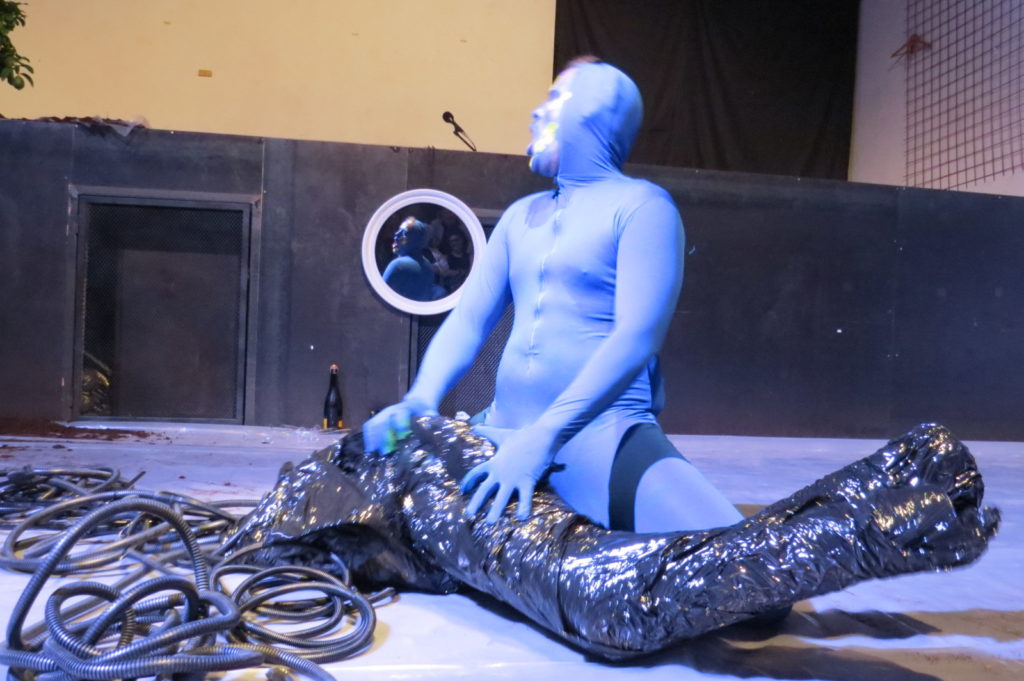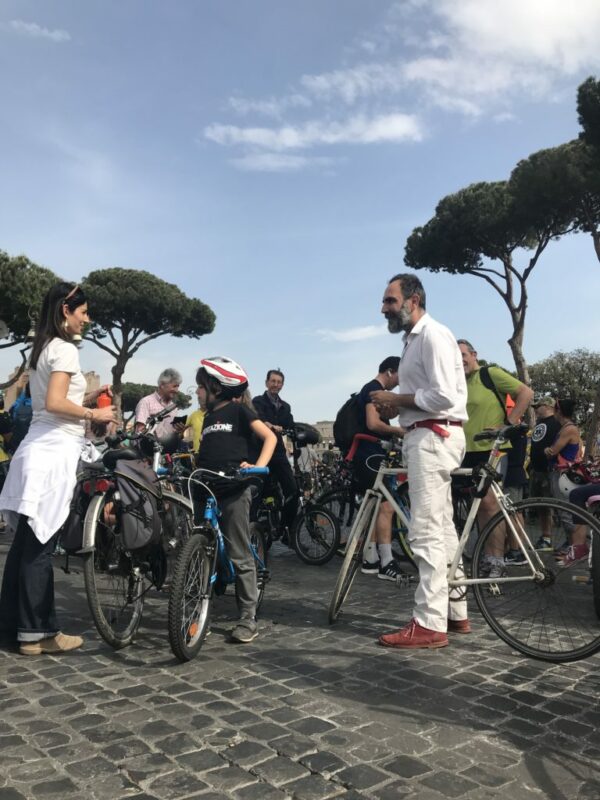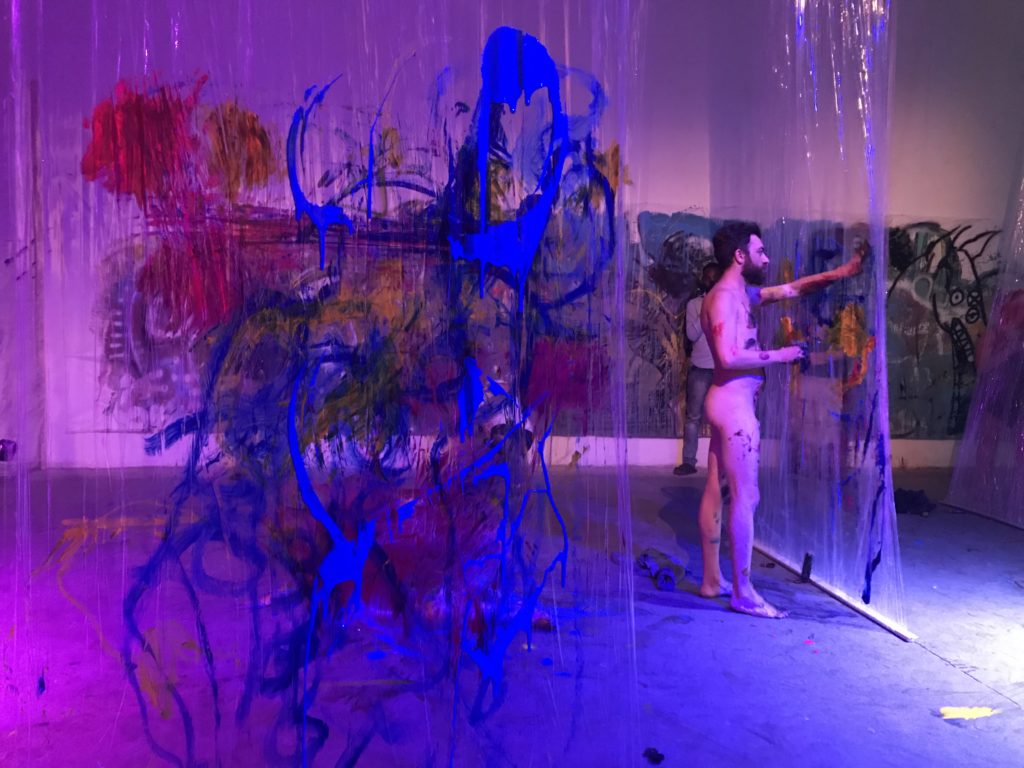 Atelier Montez - PIETRALARTE 2018
An unconventional artistic and cultural event that develops through art paths that branch off through the Pietralata district and have as their epicenter the Montez Atelier in via di Pietralata 147 / A. The initiative is mainly aimed at a local public who travels these streets every day.
With itineraries developed along the Aniene Valley cultural district, it will be possible to experience an original point of view on everyday things: temporary installations; cycling routes; theatrical performances; itinerant musical improvisations; art with families and children.
Many initiatives, with free admission. The epicenter of this 'cultural earthquake' is the factory Atelier Montez and the tireless initiative of its artistic director: Gio Montez.
GO TO THE PRODUCTION PROJECT