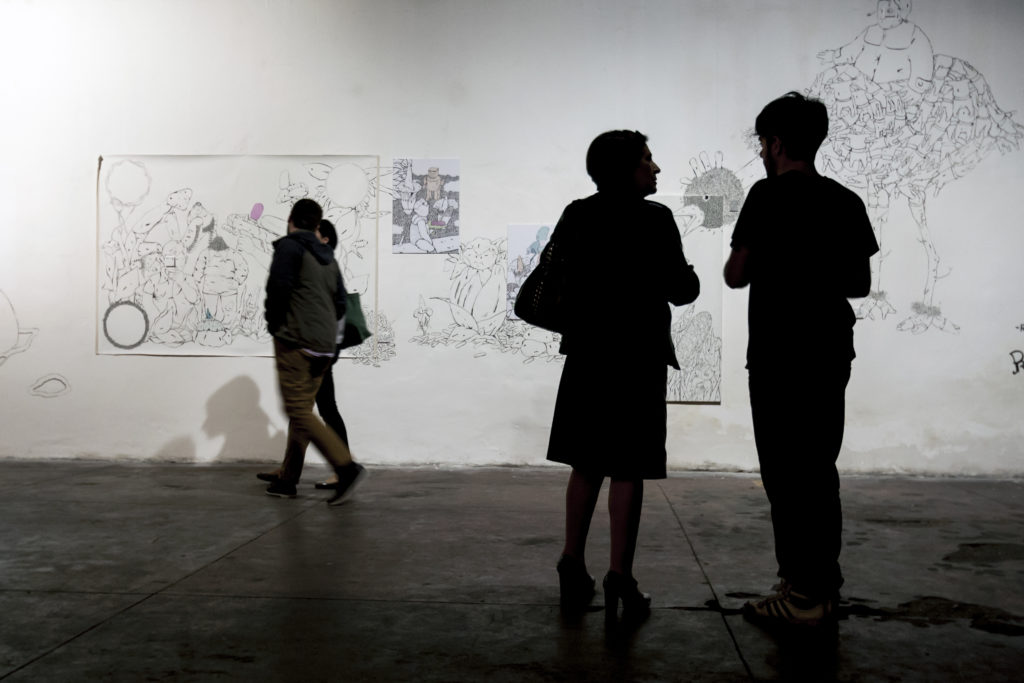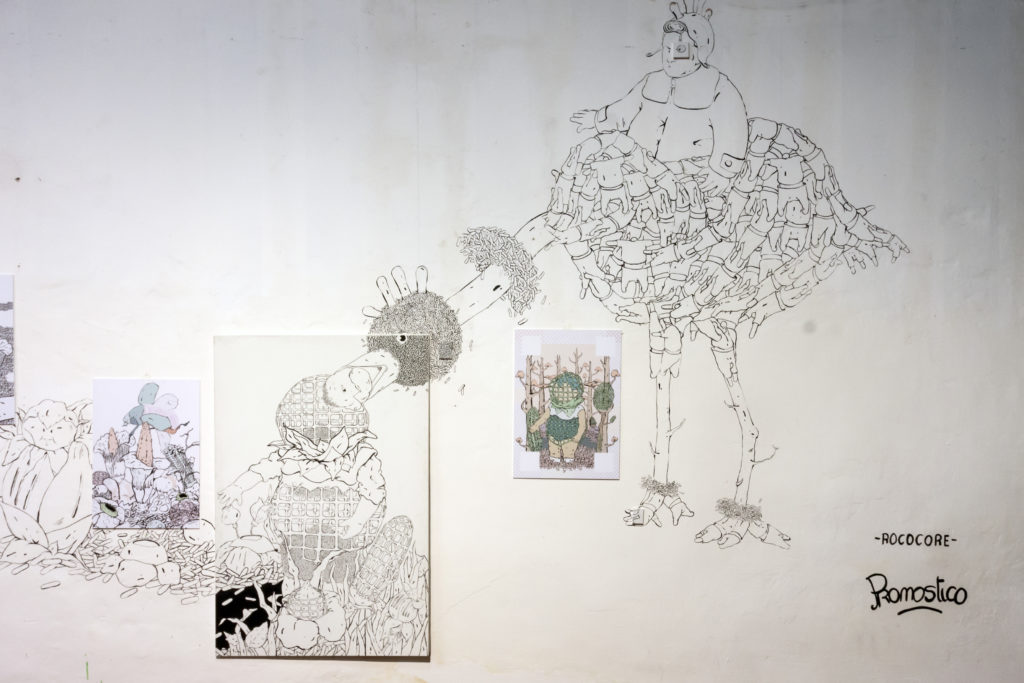 Atelier Montez – Rococore
Antonio Pronostic exhibition in collaboration with Erika de Palma.
Ladies adorned with leaves, night goddesses bodices and angelic faces, knights and heroes with starched collars.
Rococore is a journey between classic solidity and fragile contemporaneity, where you want to discover and cover the body, through the graphic sign that becomes decoration, dress, face.
Within the exhibition, costume, art and design meet again on the canvas, which becomes a layered work, susceptible to multiple readings, since each layer is a work in itself but also part of the whole.
Vernissage: 06 June 2013
The exhibition will be visible from the 07 June – 22 June 2013