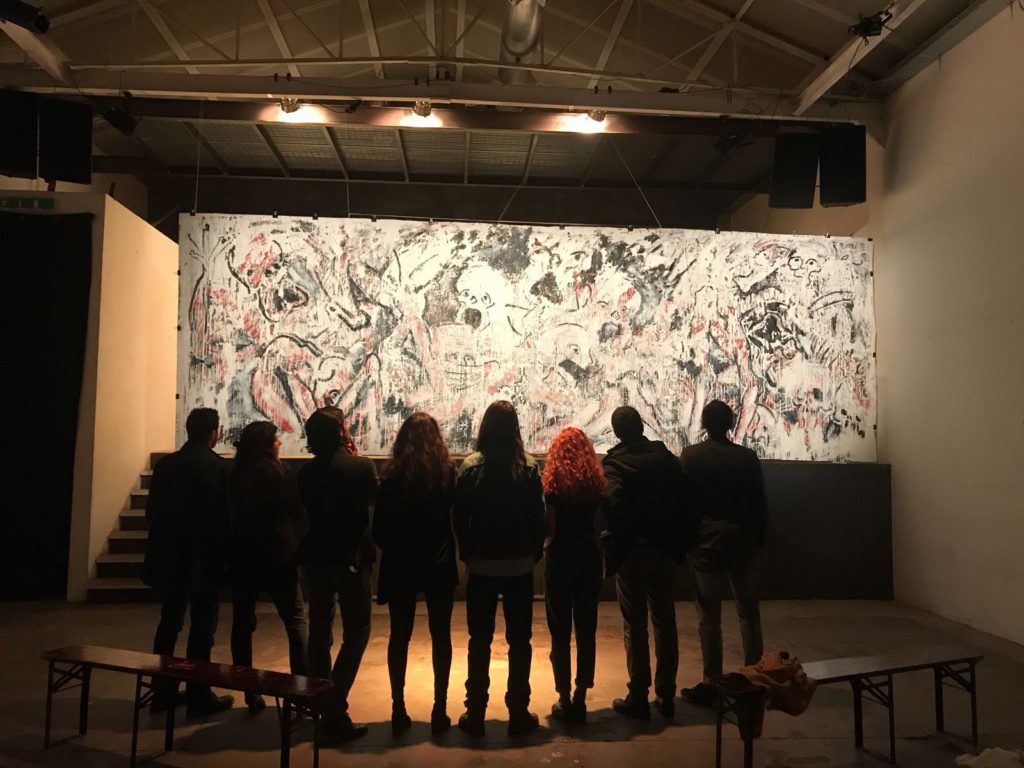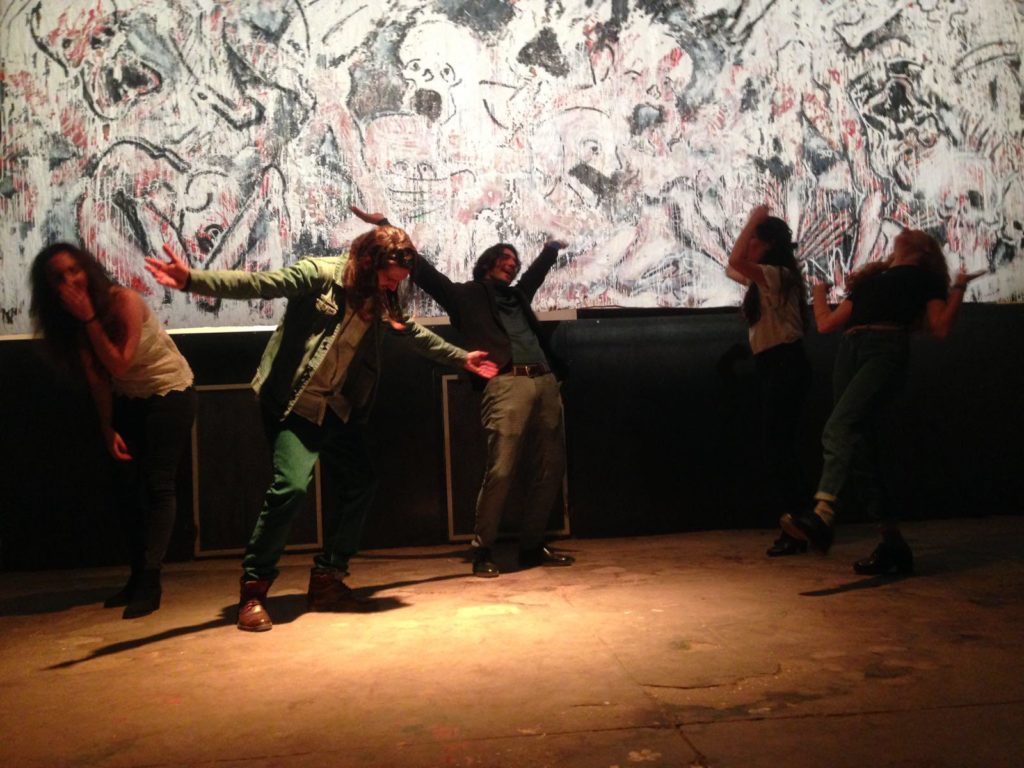 Atelier Montez – SACER ESTO
The IoDeposito association in collaboration with Atelier Montez and with the patronage of the Romanian Academy and the IV Municipality of Rome presents the exhibition Sacer Esto, curated by Giulia Di Paola. 
With the solemn formula "Sacer Esto", contained in the XII Tables – the first written source of Roman law – the very serious sanction of sacredness was imposed in Archaic Rome. The homo sacer, considered impure, holder of any right as well as unworthy of any duty, can be killed but not expendable, is the holder of bare life only and excluded from political life (a condition that seems to belong not only to Archaic Rome, but to all times)
In the Sacer Esto exhibition, the protagonist of this reflection is Mircea Ciutu's artwork Reeducation which immediately evokes these thoughts; the artist, in a canvas of powerful dimensions, whose tall pastes combine to give depth and authenticity to the feeling of the lost and alienated young people who are represented there, shows the re-education camps in which, during the Ceausescu regime, the dissidents and non-aligned.
"The characters depicted in my canvas are the young victims of the war. When the chaos begins, the battlefield is not just outside, it is everywhere and its impact will be felt by all " Mircea Ciutu
On display: The Reeducation work and related preparatory sketches by the Romanian artist Mircea Ciutu. 
Visit IoDeposito's website