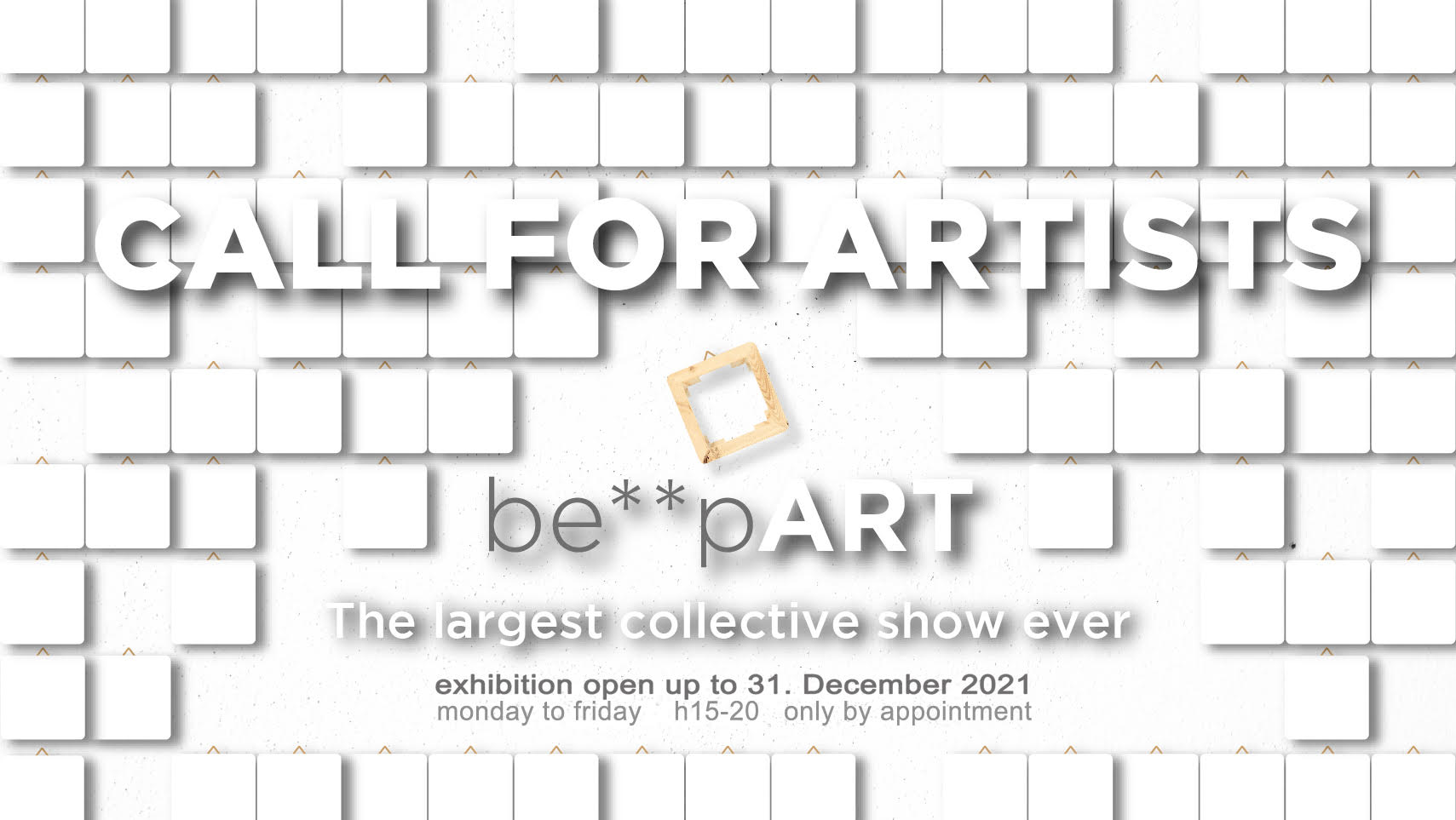 Call for Artists: Artists from all nations unite!
The call is open to all artists who want to participate in the largest collective art exhibition ever, organized by Atelier Montez for the year 2021; on display the works produced by the artists during the months of forced confinement caused by the Covid-19 pandemic. Let's reach a new World Record together!
1 – SIGN UP
Download Attachment 1. "Independent Producer be ** pART" fill it in and send it signed, adding a photocopy of your identity document, to [email protected] or by registered letter with return receipt addressed to:
AC Montez
Via di Pietralata 147 / AB, ZIP code 00158, Rome (Rm) Italy.
You will receive a confirmation email in order to proceed with your registration request.
2 – GET TO WORK
Send your first Production Package to Atelier Montez.
Each Production Package must consist of 30 (thirty) unique and non-replicable two-dimensional works, signed and / or authenticated, with a maximum size of 10x10x10 cm that can be hung on a nail.
When we receive your first Production Package we will assign you an Independent Producer #number that you will find published on the Atelier Montez Instagram page along with the photo of your 30 works.
3 – SHARE! 
Go to www.bepart.gallery and register using your Artist Name and choosing a password.
Remember to enter your #numeroProducerIndipendente in your profile to validate your registration.
CONGRATULATIONS!
You are now officially a be ** pART Independent Producer!
Manage and customize your personal profile on the be ** pART platform. Upload a profile photo of yourself and a photo of your be ** pART Production package (the 30 works of art already delivered to Atelier Montez); update your personal data and your bio; determine your artist coefficient and choose how to receive payments.
Soon it will be possible to interact with other users, share the works contributing to increase their value, exchange them, sell them and monitor their transfers.
The works received by the deadline will be placed on consignment at Atelier Montez and exhibited in the largest group exhibition in the world! A be ** pART catalog will be published. The most popular works will be auctioned in December 2021.
Follow us on the Youtube channel "Atelier Montez" dedicated to the be ** pART project! You will then receive all the updates and you will find video tutorials with instructions on how to use the be ** pART web platform correctly.