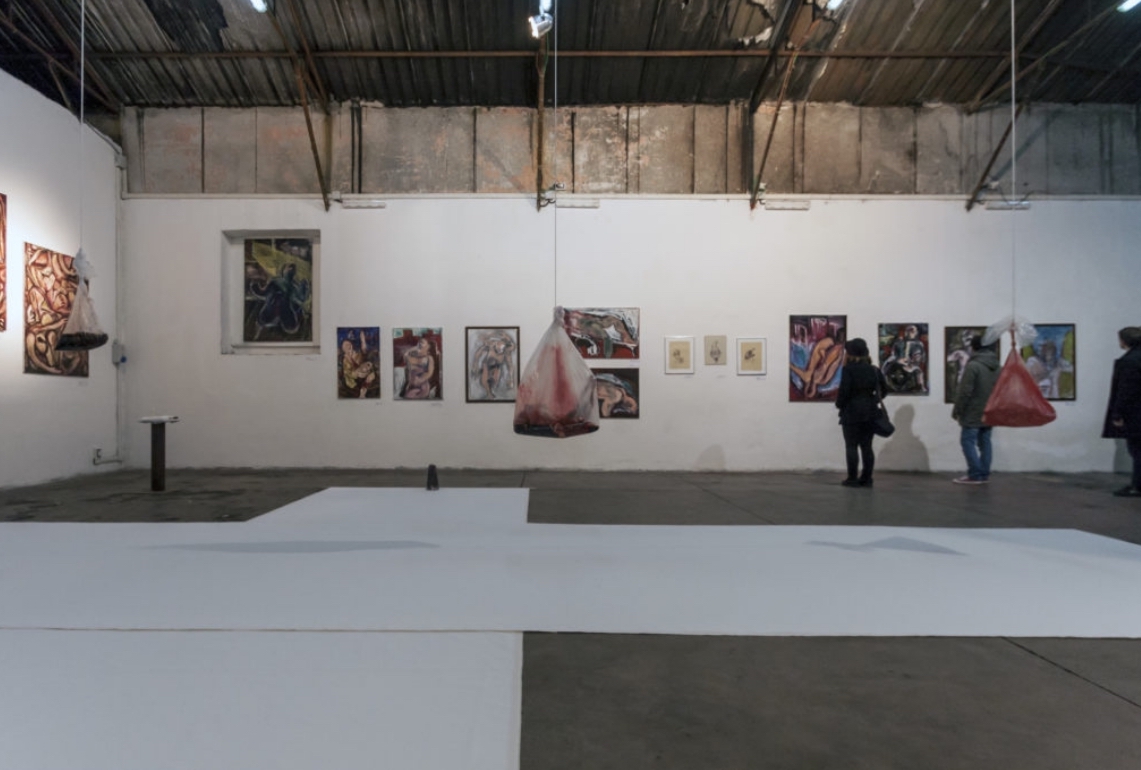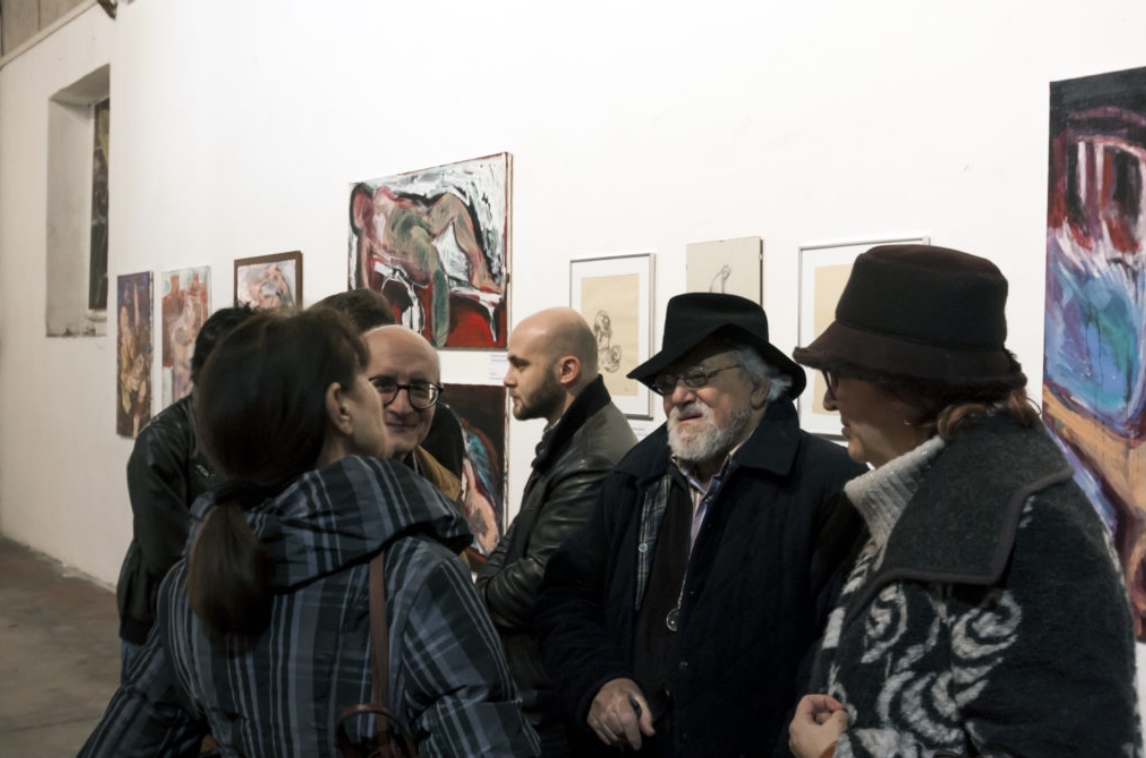 Atelier Montez - THE MEAT SIGN
Painting-Personal exhibition of Diego Nocella
Curated by Prof. Roberto Maria Siena
" Things have no meaning: have existence." (F.Pessoa)
Diego Nocella agrees with what Fernando Pessoa says in the quote in the epigraph that opens this brief critical reflection.
Being is ontologically groundless and therefore it is absurd; However, says the young painter, they know their own meaning.
The meaning is given by art which thus justifies both man and the entire universe. This does not mean that the world is not what it is, deformed, imperfect, sick; Hence the radical defiguration that affects the bodies and the whole matter. " (Prof. Roberto Maria Siena)
During the vernissage, the public attends the 4.Action from Montez's "Manifeste Actions" 
In relation to the "wild" language of Diego Nocella's painting, Montez uses symbolic elements such as grapes, flour, the meat and entrails of a lamb to propose a reflection on the "sign", its essence and the meaning it conveys.
The exhibition will be visible from the 1 February – 22 February 2014
Opening hours: Tuesday, Thursday 18:00 – 21:00