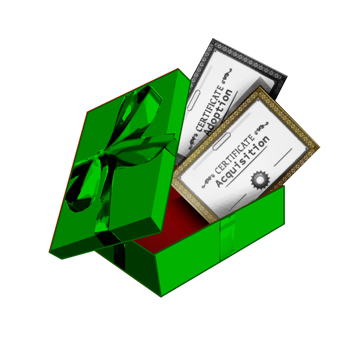 The Maecenas Kit Contains:
• 1 CERTIFICATE OF ADOPTION
The adoption certificate is an adoption receipt showing the donor's references, the time, date and amount of the donation made.
• 1 CERTIFICATE OF ACQUISITION OF A WORK OF ART (ART COEFFICIENT BETWEEN 1 ~ 1.5)
The certificate of acquisition recognizes the donor the right to own a work of art by an Independent Producer be*pART with an art coefficient between 1 ~ 1.5.
• YOUR NAME IN THE WALL OF FAME
Wall of fame is the section of thanks to the supporters printed on the back cover of the be ** pART catalog.
MINIMUM DONATION OF 250 €